Costa Rica, where adventure waits and memories are made. The peaceful soul of South America is one of the world's most biodiverse countries, famous for infinite beauty, sprawling landscapes, beautiful natural terrains, half a million species, and relaxing eco-conscious retreats.
From jungle to coast, Costa Rica is perfect for soul searchers, thrill seekers and honeymooners, displaying its treasure trove of beauty, wildlife and wonder to all who visit.
Rainforest hikes, altitude trails, rushing white water rapids, world-class surfing and treetop ziplines have a place in all well-crafted Costa Rican vacations.
For now, relax, enjoy the ride and find out all there is to know about travelling in Costa Rica with this extensive travel guide covering the best things to do in Costa Rica and some of the best places to visit and experience.
Where is Costa Rica located?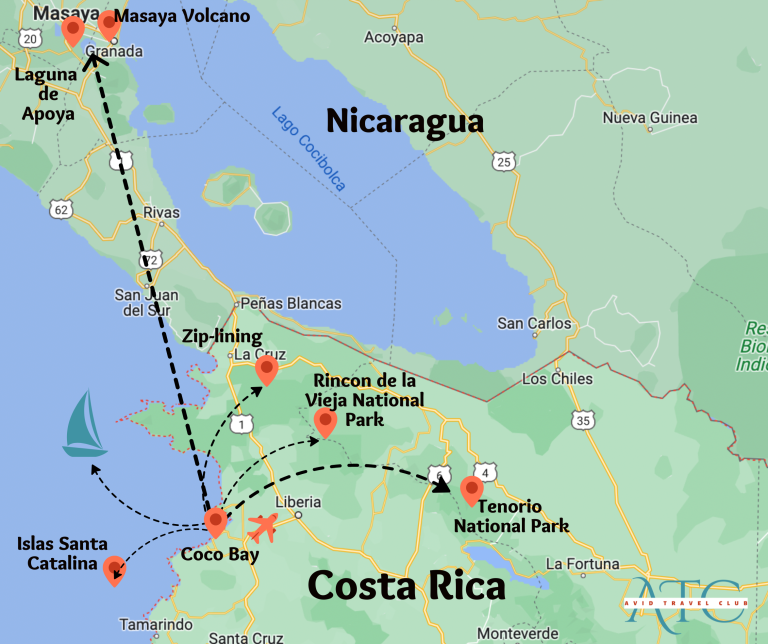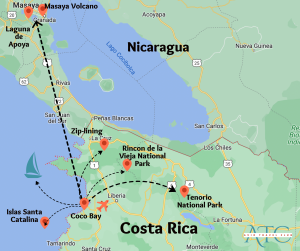 Costa Rica is one of the southernmost countries in Central America, bordered by Nicaragua to the North and Panama to the south. Nestled between the Pacific Ocean and the Caribbean Sea, its tropical topography and diverse landscape make Costa Rica one of the most biodiverse countries in the world with its magnificent landscapes that are mostly untouched by development.
Costa Rica is divided into 29 national parks, 19 wildlife refuges and 8 biological reserves, 27% of Costa Rica's landmass is devoted to its national parks and reserves, with over one-quarter of its wild lands protected through law.
Relying on ecotourism to help the country thrive, Costa Rica welcomes visitors from all around the world each year, with the largest proportion of tourists travelling to Costa Rica from the USA, accounting for roughly 870,000 tourists arrivals in the Central American country. Canada is the second main country that contributes to Costa Rica's tourism, although the country has an adventure for everyone waiting to be explored.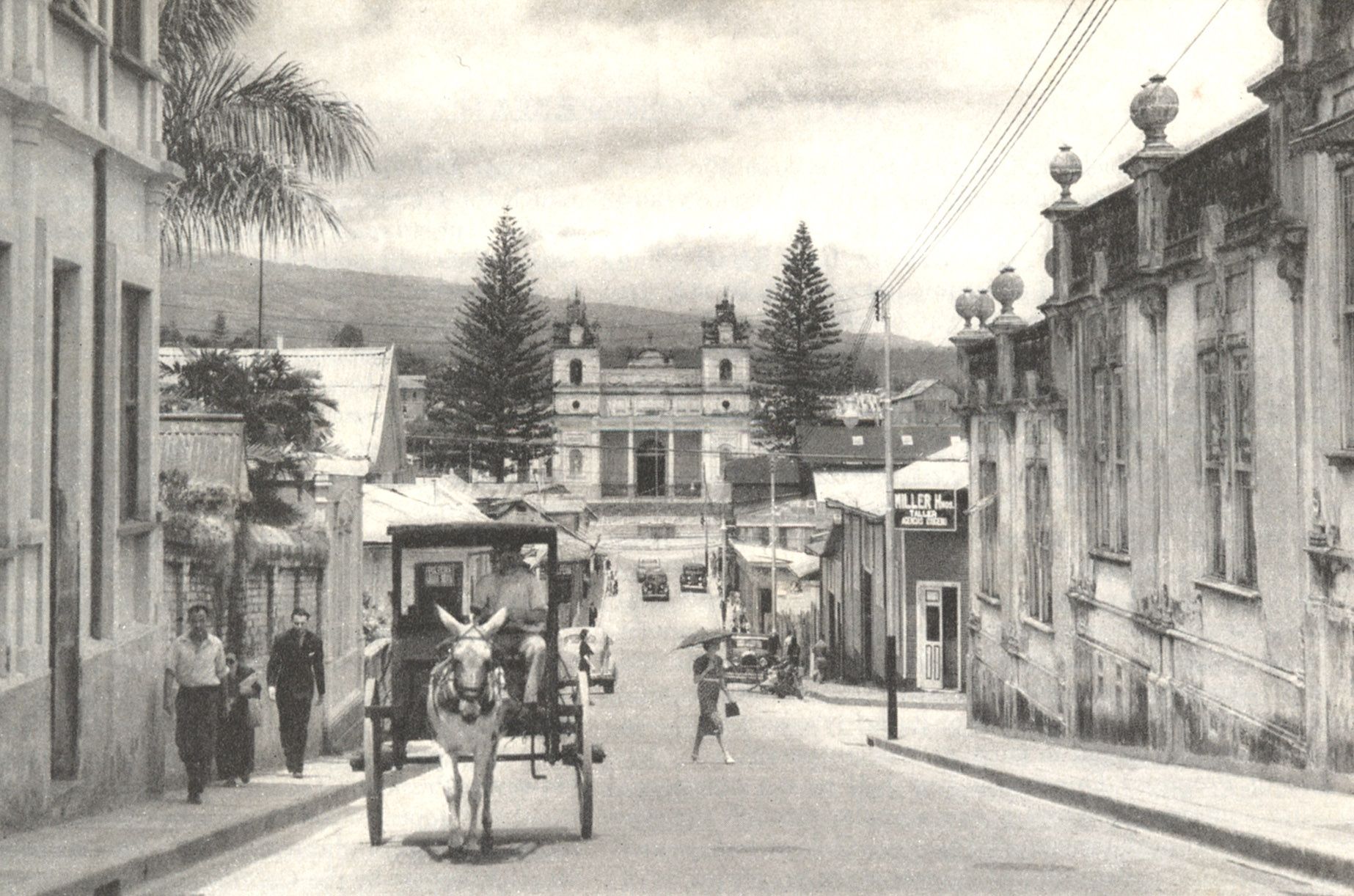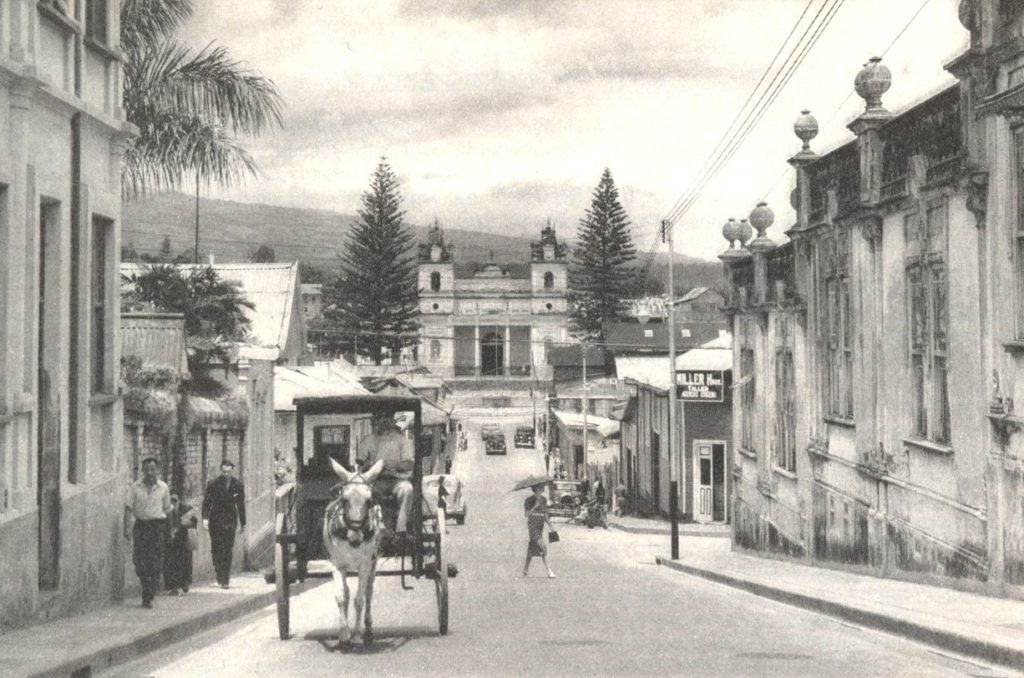 The history of Costa Rica dates back to around 10,000 BC, the pre-Columbian period when indigenous nations settled in its valleys and lived among the shadows of active volcanoes. By the mid-1800s, coffee was the country's most important export and it brought new wealth to the country. Today, the exportation of coffee remains a valuable export with bananas, sugar and beans adding to its prosperity.
It wasn't until 1990 that the economic sector of Costa Rica began to develop due to tourism. Tourism is now Costa Rica's main revenue source as people travel from all corners of the world to experience its striking beauty and laid-back way of life. Its stability and prosperity have put Costa Rica on the map as an attractive destination for vacations and people visiting from neighboring Central American countries. By 2007 there were 1.9 million visitors in Costa Rica each year contributing to 8% of the GNP and around 13% of the country's employment.
Today, Costa Rica is famous for its incredible coffee, natural wonders, and political stability, which shape the country's marvelous history for centuries to come.
This travel guide to Costa Rica explains the best things to do and the best places to visit, but Costa Rica offers a whole lot more than perfect nature and untouched landscapes. Costa Rica is a friendly, peaceful and proud country whose people reveal their passion for freedom, democracy and equality.
Due to an overwhelming European influence, the Costa Rican culture is a vibrant fusion of immigrants, including Chinese, Lebanese, Africans, Jews, Italians, and those of white or mestizo heritage, stemming from Christopher Columbus' explorations and Spanish conquests during the early 1500s. The indigenous people of the Cabécar, Bribrí, Maleku, Teribe, Boruca, Ngäbe, Huetar and Chorotega groups add to its rich diversity, blending the different backgrounds and heritage with their unique character, creating an authentic country with a soulful beating heart.
Proud of their cultural riches, the people of Costa Rica take ownership of the sustainable development and conservation within the country and go out of their way to protect wildlife and preserve land by sharing their environmental ethos… They are all about the 'Pura Vida'.
'Pura Vida' is the Costa Rican philosophy, translating as 'pure life'. Living the 'Pura Vida' is more than just a saying, it's an emotion, attitude, happiness and way of life for those living in and travelling to Costa Rica and is used to show thankfulness among its people in everyday life.
Costa Rica has a varied history that reflects the different origins and heritage of its people, but, its artistic world is recognized far beyond just art. Costa Rica has music running through its veins, and visitors can experience this during the many festivals and colorful parades held within the country, including the street party of Limon Carnival, which brings the country to life with music and dancing as well as commemorating its independence.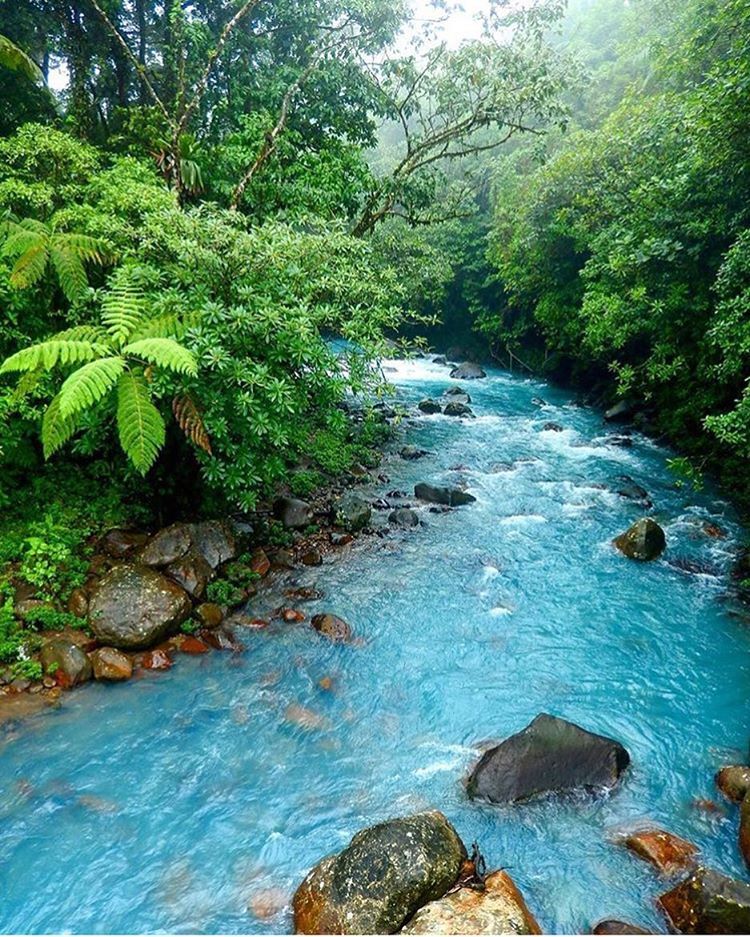 At the beginning of the Costa Rican tour, Avid Travel Club take you on a hike through the Rincon de la Vieja National Park in Liberia, arguably one of the most breathtaking parks in the whole of Costa Rica, allowing you to appreciate the vast volcanic landscape and take a dip underneath a free-flowing waterfall.
Continue your adventure by snorkeling off the coast of the Catalina Islands and swimming alongside manta rays, dolphins and sea turtles. The following day introduces a cultural element, visiting Nicaragua, a country so rich in history. Finish chasing the thrills from a 12-foot drop in Cascabel Falls on a white water rafting trip that will get your heart racing.
To bring the pulse down again, the next morning is more leisurely as you watch the world go by on the beach before boarding a private catamaran exploring the Costa Rican coastline. If that isn't enough, the final day sees you return to the lush greenery of the Costa Rican rainforest to zipline, horseback ride and sink into a pool of warm mineral waters.
Showing its guests what Costa Rica is made of, Avid Travel Club leave no stone unturned in showing their guest true Costa Rican beauty, packing an incredible punch for adventurous travelers eager to see all this exotic haven has to offer. Read more about our 2023 tours.
Here's a breakdown of the Costa Rica Adventure with Avid Travel Club: Book Your Spot HERE!
After arriving in Liberia, we will make the short drive to our accommodations near the Rincon de la Vieja National Park, where dinner will be waiting for us in our private apartment on a 400 acre ranch.
We will have views of the Rincon de la Vieja volcano from our balconies!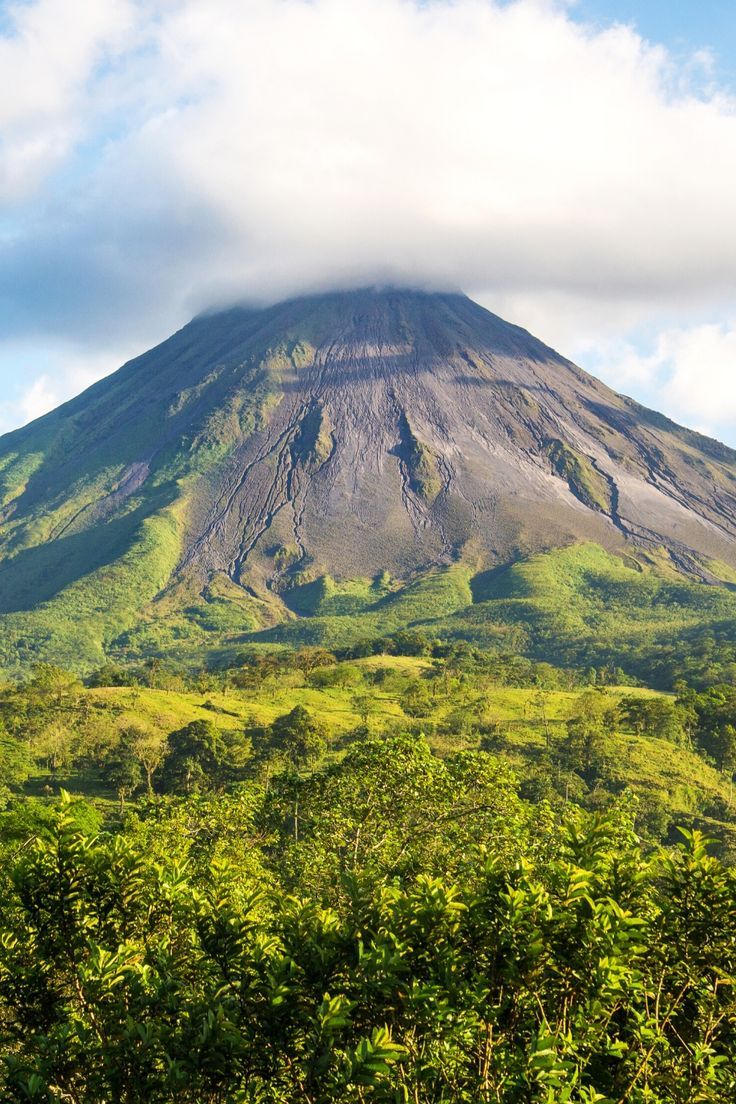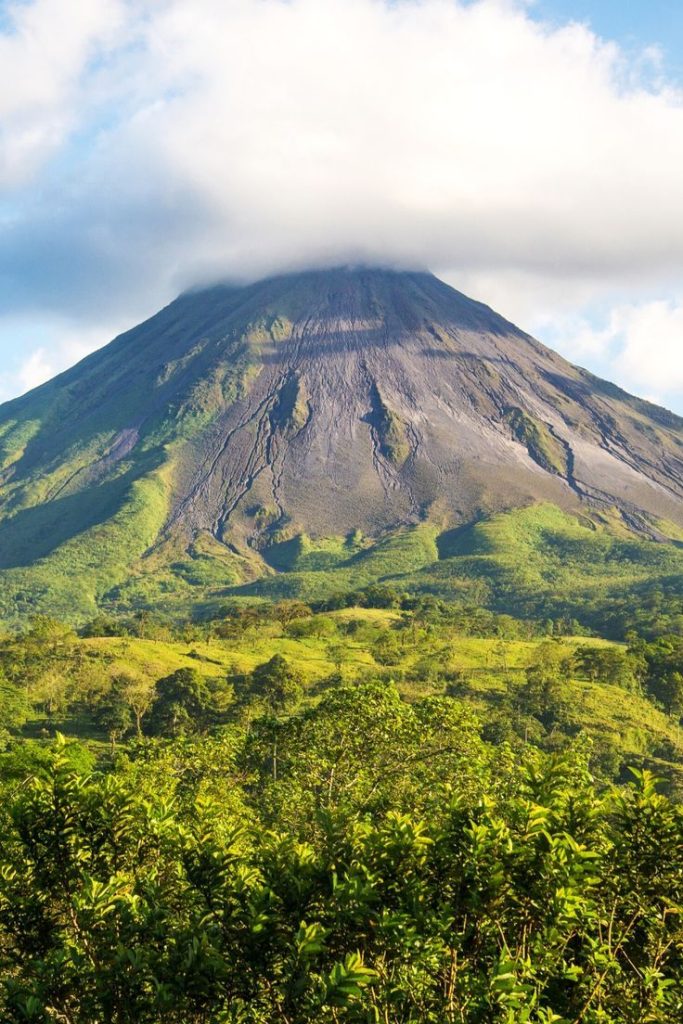 After waking up in this tropical paradise and enjoying a traditional breakfast, we will head out for an all-day guided hike through the national park. We can appreciate the volcanic landscapes and wildlife before cooling off in the pool beneath a magical waterfall.
Day 3 brings our privately guided cultural tour of Nicaragua, a country rich in history, and also known for its fresh warm water crater lakes.
Day 4 will be an exciting white water rafting trip that concludes with a 12 foot drop, "Cascabel Falls," that will definitely get your adrenaline pumping! Nestled between the mountainous and rugged terrain, Costa Rica's white water rapids are just as impressive as the slower pace of life the country offers. Best during Costa Rica's rainy season months when the rivers are the fullest, the country is blessed with 14 major river systems providing world-famous whitewater rapids, making Costa Rica one of the top whitewater destinations in the world. Pass by waterfalls, swim through canyons and seek adventure for all the family.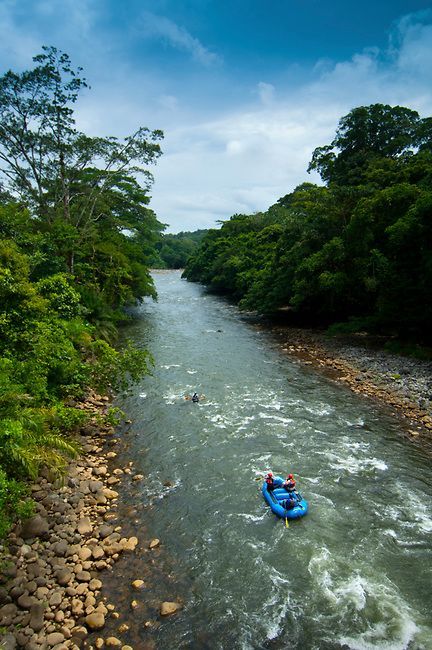 The next day will be a return to the canopies of the rainforest for ziplining, rushing down a water slide, horseback riding, and finally sinking into a pool of rejuvenating warm mineral waters.  When we are done here, we will head to our beach villa in Tamarindo!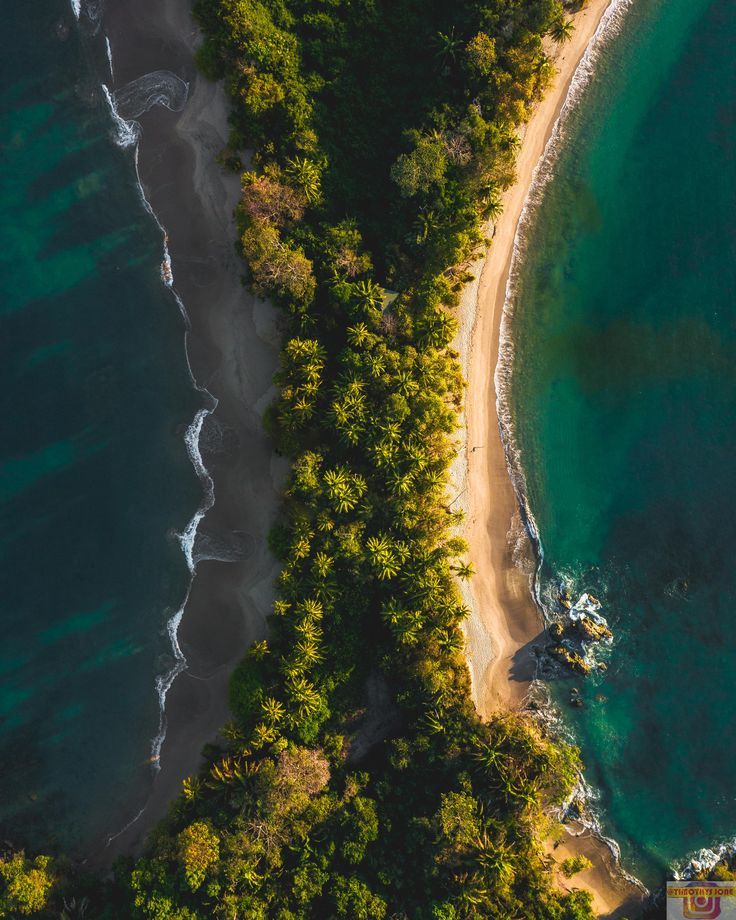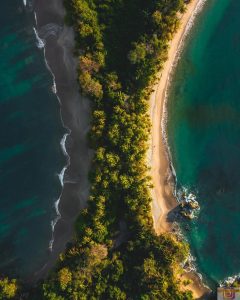 From humble beginnings, Tamarindo, Costa Rica, was a quiet fishing village that has since been developed into one of the most popular destinations amongst tourists and locals. Located in Costa Rica's northwestern province of Guanacaste, Tamarindo has some of the best things to do in Costa Rica for beachside holidaying, partying and admiring the soft golden sands – something for everyone to enjoy. Guaranteeing pristine conditions, Tamarindo Beach is one of the best beaches in Costa Rica, stretching about 1.5 miles. Tamarindo Beach gets its name from the tamarind trees that frame the coastline in Costa Rica. Warm tropical waters and stretches of golden sand make Tamarindo beach one of the best and most popular beaches in Guanacaste, Costa Rica.
Our first day to sleep in, the next morning will begin with a leisurely brunch and some time on the beach before boarding a catamaran for a private tour of the Costa Rican coastline.
Our last day offers a snorkeling adventure (with the optional upgrade to SCUBA dive) off the coast of the Catalina Islands, rich in aquatic life including manta rays, dolphins and sea turtles.
Crystal-clear coastal waters make for a magical snorkeling experience. Discover the variety of wildlife in Costa Rica's underwater world by venturing into little bays, volcanic beaches, inlets and coral reefs. With more than 800 miles of spectacular coastline, Costa Rica is unsurprisingly rated one of the best places for snorkeling on earth. Its beautiful marine life, untouched beaches and exotic tropical fish are waiting to be explored.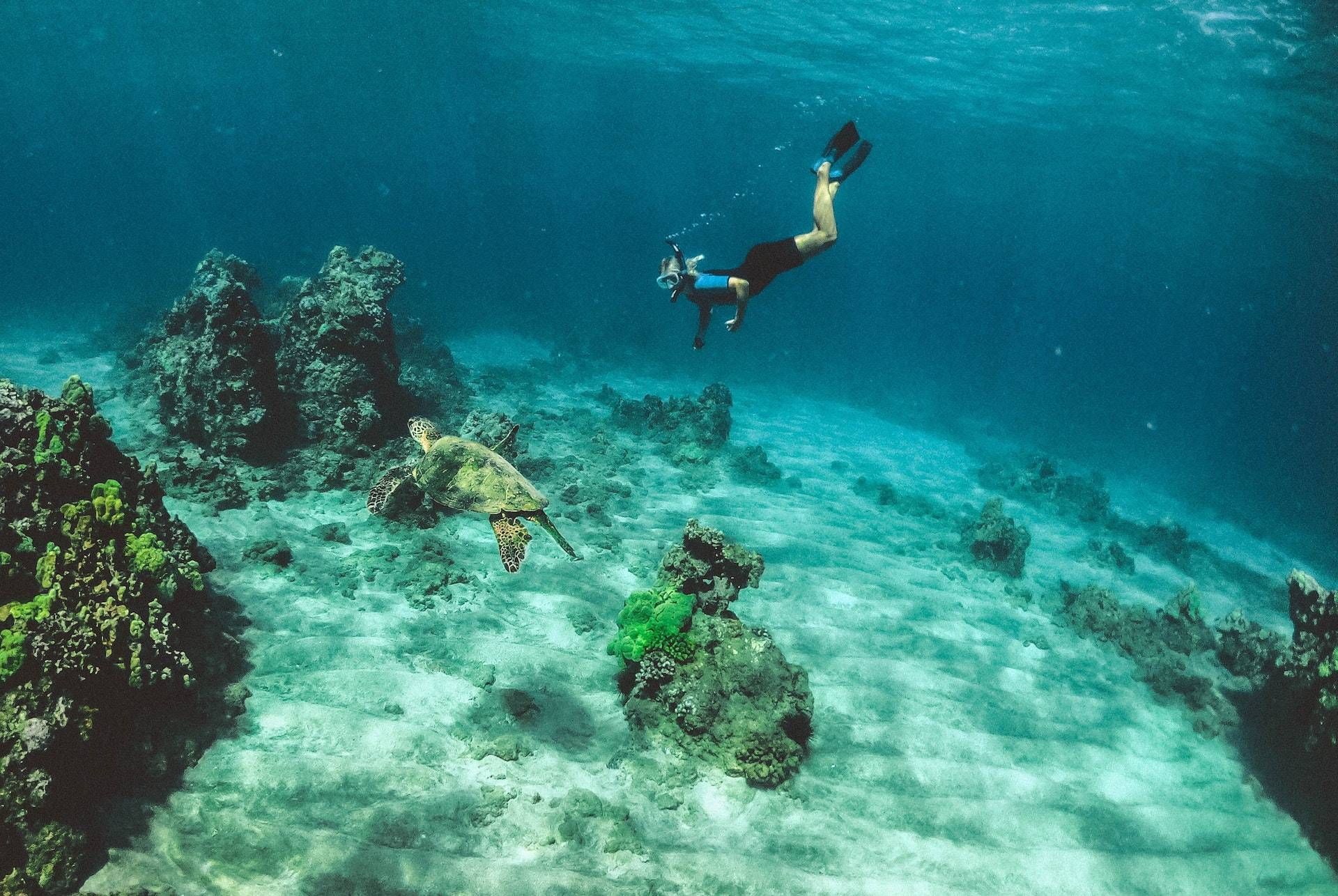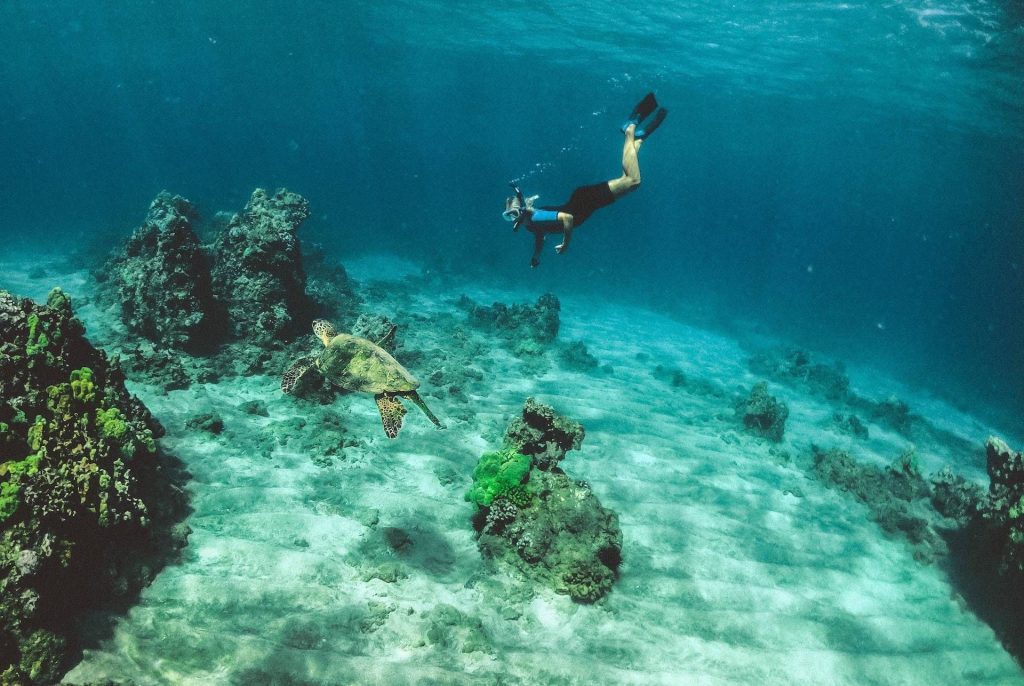 The celebratory final dinner may be with the price of the trip – we will share in a 6 course meal prepared by Chef Gilberto while learning about the local seafood and organic produce used for our dinner. It will be a culinary delight!
Our trip will include traditionally prepared meals in our residences, as well delicious meals at local restaurants. All-inclusive means that everything – is included. You simply need to bring tip money and money for souvenirs.
For a truly immersive Costa Rican tour experience, Avid Travel Club has crafted an action-packed mountain and sea adventure tour to give all travelers the freedom to fulfil an unforgettable adventure of a lifetime. Simply book on to the tour and let us take you on a journey of discovery, visiting all the best cultural hotspots and places of natural beauty.
There is a tour for it all, from misty volcanoes and roaring rivers to zip-lining experiences and dense rainforests hikes. By touring Costa Rica you will understand exactly why some people go and just keep coming back.
Costa Rica Food Culture and Specialties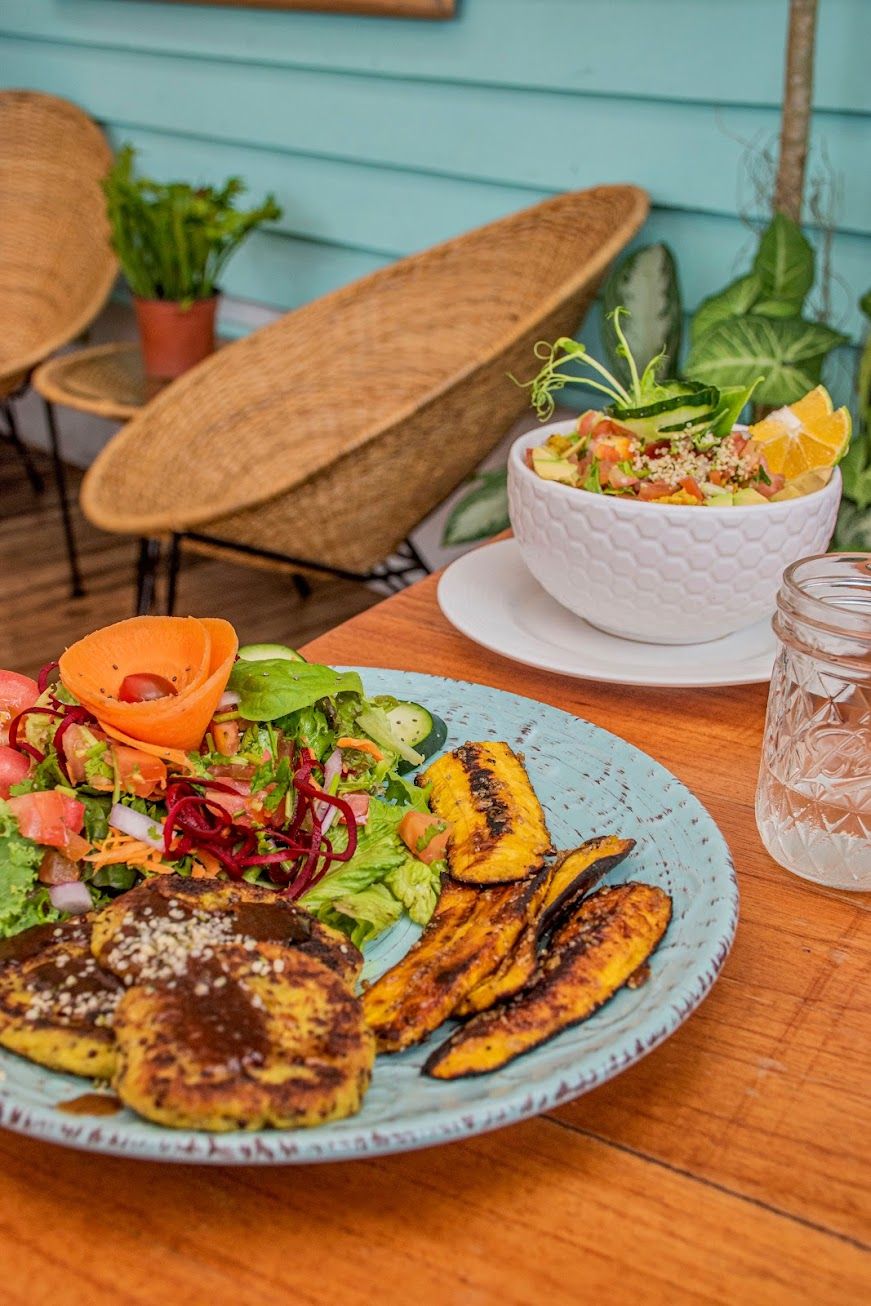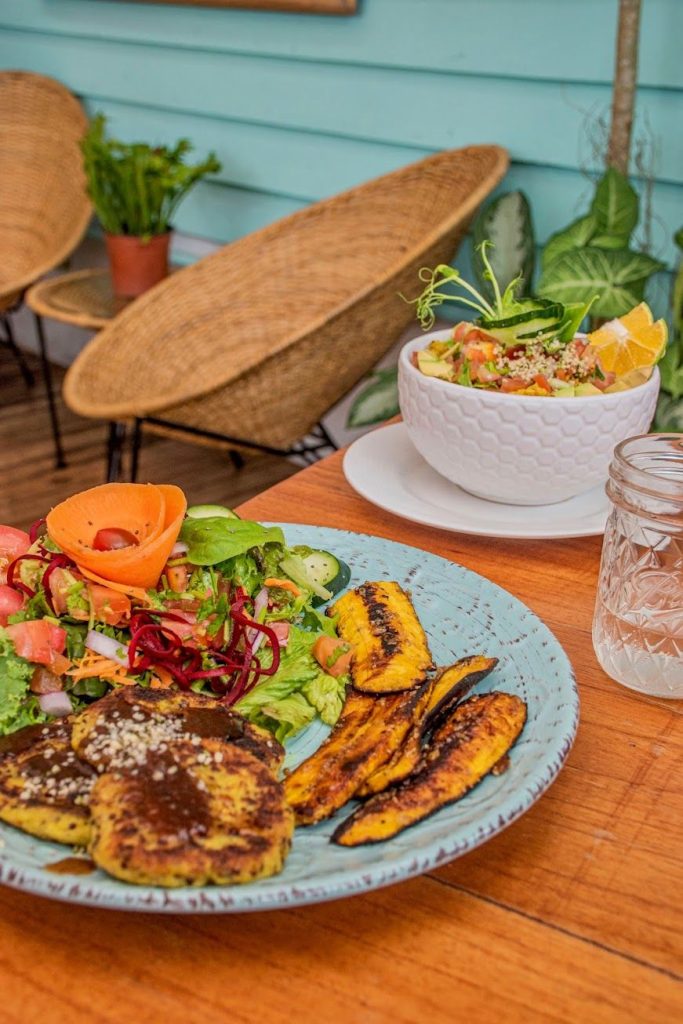 Second, only to the country's beauty, the miles of sea and jungle, plus the cultural influences from neighboring countries, have made Costa Rica a Latin American food destination. Each city in Costa Rica offers its own delicacies. In the bustling streets of San Jose, you can pick pitaya and wild tomatoes, and beyond the cattle ranches and coffee plantations, farmers grow delicious crops and vegetables like arracacha, chayote and purple corn that you can purchase in weekly farmers markets all over Costa Rica.
As a beautiful blend of cultures and influences, there are so many dishes to try. Traditional Costa Rican food is a combination of good old comfort food and a fiery Latin punch. A typical plate of Costa Rican food often includes rice and beans, and the country has introduced so many of its culinary delights built on these staples.
It would be difficult to visit Costa Rica and not sample its 'Gallo pinto' at least once. Traditionally served with breakfast, it is a dish of rice, beans, onions, red peppers and cilantro, served with eggs, cheese, sweet plantains and homemade tortillas. You should definitely indulge in this dish before seeing what other dishes you wish to experience.
The casado is one of the most traditional dishes in Costa Rican cuisine, and one that comes with an element of surprise. You can expect a plate to be served including rice and beans, salad, tortillas, platanos maduros, and meat, but it is the location in which you order that will influence the meat you will receive.
Latest Travel Updates: Costa Rica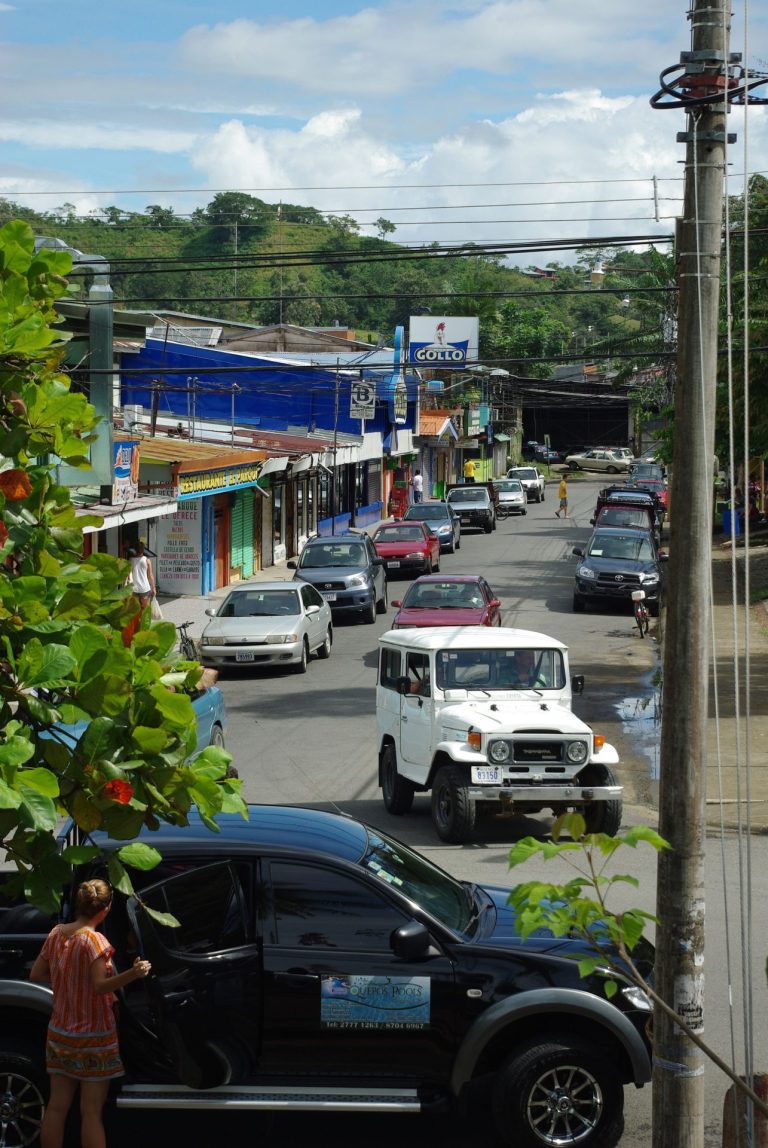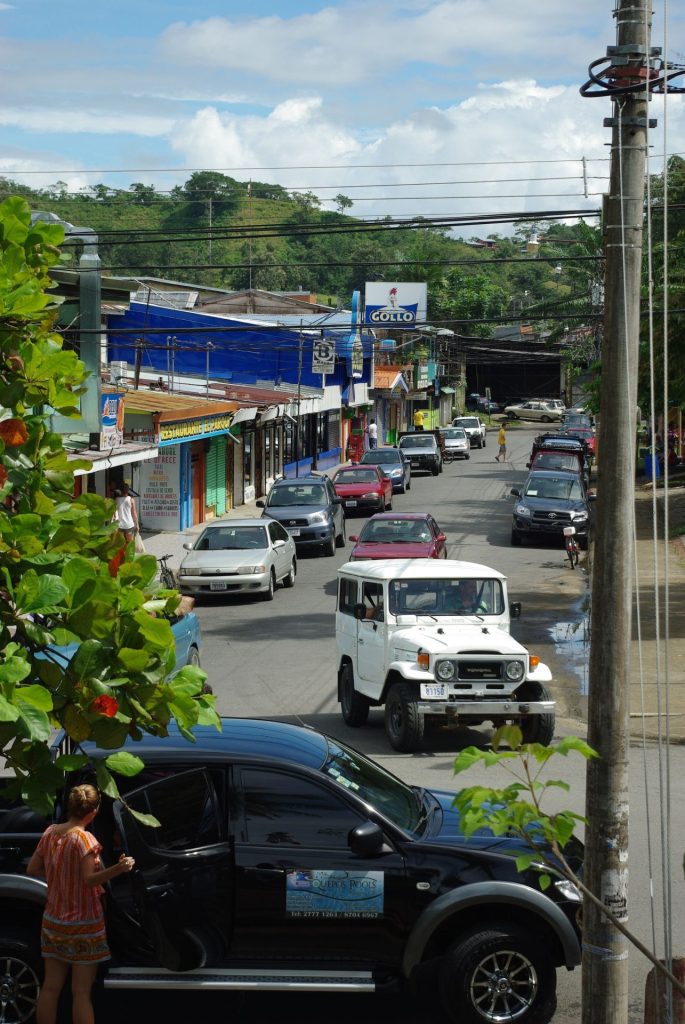 Travelers from any country are welcomed into Costa Rica as long as they meet visa requirements. Currently, there are no COVID-19-related entry requirements and the former requirements for completing a health pass and showing adequate insurance policies for unvaccinated travelers are no longer in place. Within Costa Rica, all commercial establishments, activities and events are operating at 100% capacity and the use of a mask is not mandatory.
Before travelling to Costa Rica, plan your perfect trip with our expert advice. 
If you are on a lookout for your next adventure in exotic locations, curated entirely by local guides, and providing authentic experiences, do consider Avid Travel Club's small tours to Galapagos Islands, Jamaica, The Greek Islands, Croatia, and our London to Paris by Rail, Madrid to Barcelona Trip, and Italian Cooking School + Rome experiences!