Overview of Galapagos
Nowhere else in the world will you see penguins marching along the equator or where multicolored marine iguanas glide like crocodiles through water, and it's here where the Nazca booby flaunts his majestic wingspan and turtles bathe under a chorus of stars.
The best things to do in the Galapagos Islands help to capture the natural world in all its glory, rewarding you with a passport of outstanding moments. Sitting in the Pacific Ocean 1000 kilometers from Ecuador, this salty paradise, made up of 13 major islands, will see you swimming with sea lions and disappearing into life-sized lava tunnels.
Avid Travel Club's upcoming tour of the Galapagos is split into two parts. Part 1: Quito / Galapagos Exploration and Part 2: Journey Into The Amazon Jungle.
Here's a quick history and Avid Travel Club's Travel Guide to the Galapagos Islands!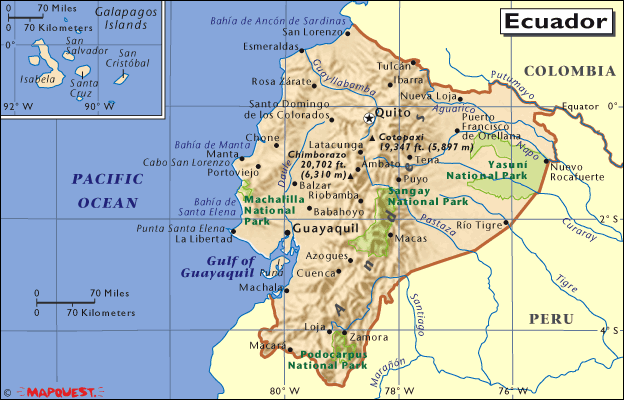 A history of the Galapagos Islands
Weaved into this archipelago is a history that starts with the Bishop of Panama, Fray Tomas de Belanger, who, set sail for Peru in 1535, but was taken off course by headstrong currents which landed him on the shores of the Galapagos.
The next three centuries would be filled with pirates who looted and used the uncolonized islands as lairs. Some of the first maps of the Galapagos Islands were sketched by buccaneer William Ambrosia Cowley back in 1635. By the end of the 18th century, whalers replaced pirates and what followed was a devastating decline in the Galapagos Islands' sperm whale, fur seal and tortoise populations. It was only in 1819 that the whalers would move on to Japan.
By 1835, times would turn more joyful on the Galapagos Islands with the arrival of HMS Beagle, which was carrying a young Charles Darwin.  It was his five weeks on the islands where he began to formulate his theory of evolution. Observing how the Galapagos' animals had evolved and adapted over many years in order to flourish in their new environment, his findings dramatically changed views on the origins of life and what Darwin noted as natural selection.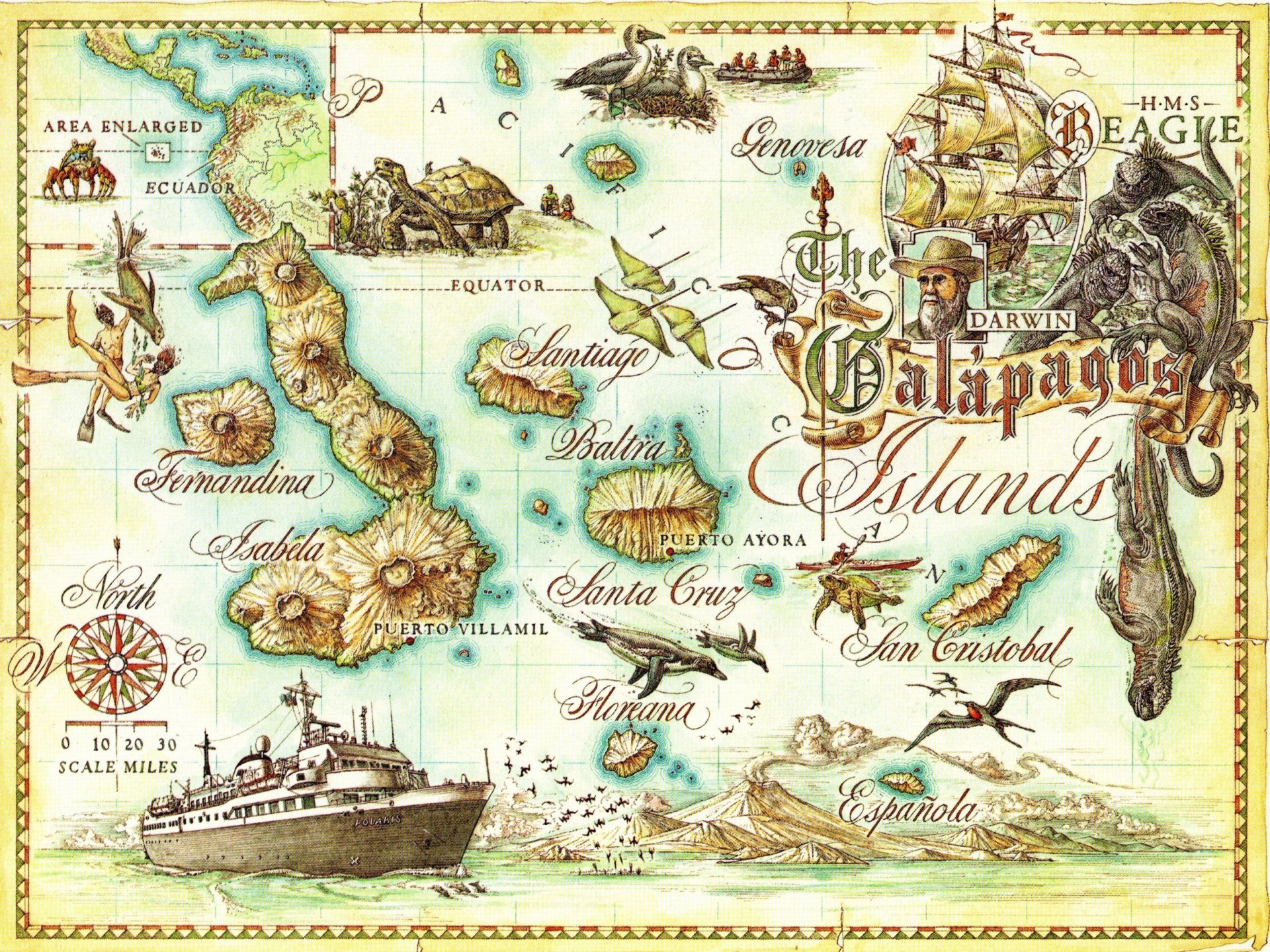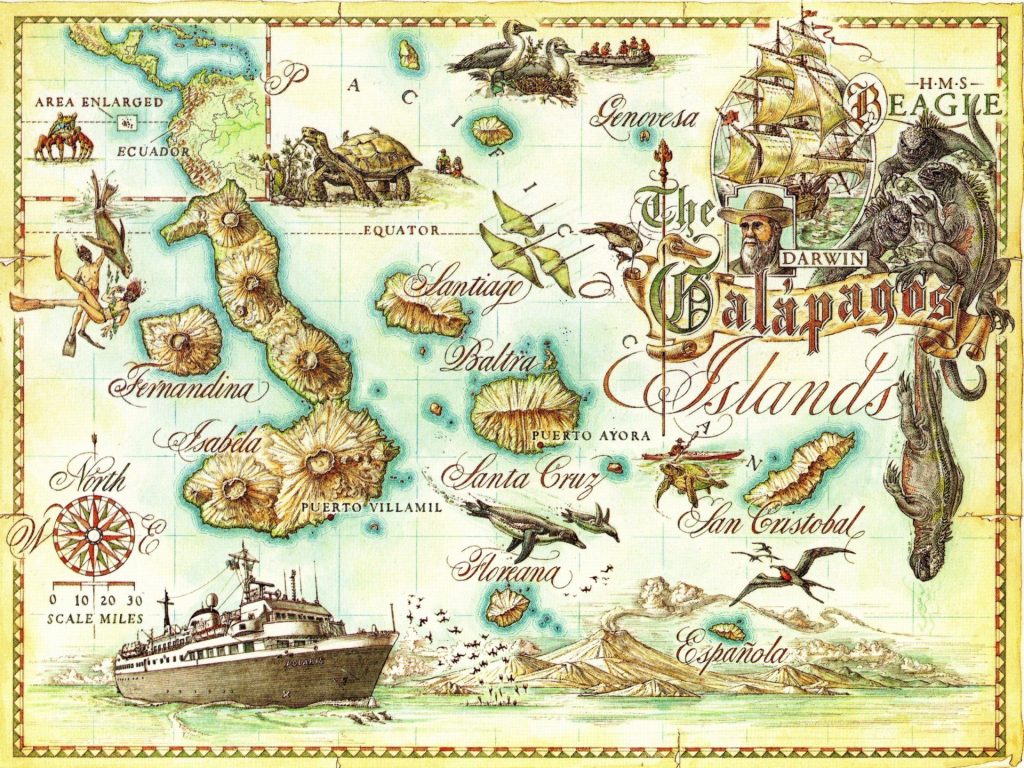 A combination of sizzling hot magma, the Nazca tectonic plate and Mother Nature's spectacular display drove the Galapagos Islands into existence between 3 and 5 million years ago. Over and over again, volcanic eruptions burnt through the crust of the earth, pushing it towards the ocean's surface.12 of the main islands are each a single volcano that has erupted time and time again, whereas Isabela, the youngest and largest island at 700,000 years old, is the result of six erupting volcanoes that have flowed into each other.
Visit the Galapagos Islands
Taking a closer look at Galapagos Islands maps will reveal just how remote they are. There are no direct international flights to the mysterious archipelago that makes up Ecuador's most beautiful national park. To visit the Galapagos Islands, you'll first travel to mainland Ecuador and then catch one of the daily flights from Quito or Guayaquil to Baltra or San Cristobal.
The Galapagos Islands have one of the most unique ecosystems in the world and a next-level attitude when it comes to conserving and protecting wildlife, marine life and plants. Travel within the Galapagos Islands and you must abide by a number of rules which include not touching the animals, not taking food to the islands and never using flash photography.
What You'll See With Avid Travel Club
We begin in Quito, the capital of Ecuador, and on Day 2 we will stand directly on the equator, straddling both hemispheres and able to experience the physical differences between the two sides of the line.
Day 3 will take us to the Galapagos Islands, where we will spend five days hiking volcanic craters and other unique trails, kayaking, snorkeling, and observing the many species native only to the islands – giant land tortoises, iguanas, finches, sea lions, blue-footed boobies, and rare fish.
We will visit the Charles Darwin Research Center and learn about the infamous Galapagos tortoises.
Our trip to the islands will conclude with a hike to Bartolomé Island, the most well-known of the islands, where we will enjoy vistas of the bays, volcanic formations, and lush wildlife.
We will return to Quito briefly before flying to El Coca City and then driving to Yasuni National Park deep in the Amazon and far away from the traditional tourist destinations. Here we will explore the biodiversity of the Amazon by canoe, kayak, and on foot while 'glamping' in beautiful upscale tents complete with chefs preparing fresh local dishes for us every day.
Catch sight of river turtles, monkeys, caimans, plus countless species of birds including the oropendola, caciques, kingfishers, macaws, toucans, parrots and more.
We will also make traditional chocolate with a founding 'abuela' of the indigenous community only a short kayak ride away.
This isn't just a bucket-list trip, it truly is the trip of a lifetime.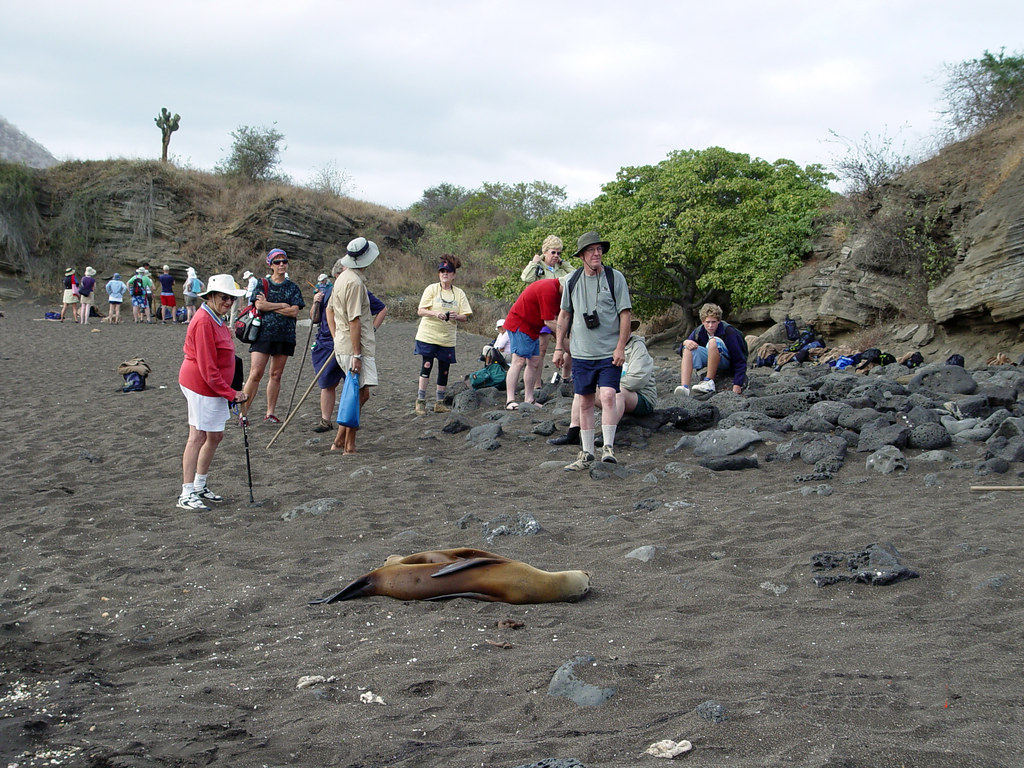 What To Pack & Why: Luggage Tips
Galapagos Islands weather is warm all year round and the heat can be intense, especially when you're out on a boat all day. High SPF sunscreen is essential alongside a summer holiday wardrobe of swimwear, sunglasses and cover-ups. One of the facts you'll want to keep in mind about the Galapagos Islands is that it's a volcanic archipelago and if you're going trekking we also recommend hiking boots and thin socks. Below is a list of essentials that everyone should pack for a Galapagos Islands holiday.
 Binoculars

Yes, sea lions and marine iguanas come close but what about when you spot the elusive Galapagos hawk or the sparrow-sized Darwin's finch? Pack a good pair of binoculars for those once-in-a-lifetime views of the further away species.

Zoom lens camera

If you're looking to get wildlife photographs of exceptional quality you might want to bring more than just your phone. You always need to stay at least 6 feet away from Galapagos animals so a camera with a high-quality zoom lens is ideal.

SPF 30/50 sunscreen

The Equatorial location of the Galapagos Islands means you're pretty close to the sun. Even on cloudier days, you'll need a high SPF sun cream, at least SPF 30, because the UV rays are intense here.

Swimwear

You'll be jumping off boats and diving into the deep blue so bring a couple of swimsuits/trunks at least. Add in a sun hat or cap to keep your head protected and a dry bag to keep any tech safe from the salt water.

Quick dry t-shirts

A saviour on those sweaty humid days, pack some moisture-wicking quick dry t-shirts for extra comfort and control.

A lightweight jacket

Even though the Galapagos Islands are warm, a lightweight jacket is handy for early morning boat rides, trips to the highlands and evening meals.

Lightweight summer dresses

Super handy for throwing over a swimsuit and for wearing in the evening, lightweight summer dresses can easily be rolled into your suitcase and are versatile enough to wear day and night.

Hiking boots

Sturdy hiking boots that have already been broken in already are ideal for volcanic treks. Look out for solid ankle support and good traction so that you're comfortable walking long distances. Don't forget a few pairs of thin hiking socks too!

Shorts and lightweight trousers

Comfortable and versatile, shorts show are a smart choice for a Galapagos Islands holiday. We also recommend lightweight trousers for the days when you want to cover up a little more.

Rash guard vest

Pretty much all the best things to do in the Galapagos Islands revolve around the water. The sun gets hot and the ocean can be cold, so a rash guard is great for an extra layer of protection.

Outdoor sandals

Water shoes or outdoor sandals are perfect for walking along the beaches. Deck shoes are also a good idea for when you're on yachts and sailboats.

Lightweight backpack

You'll be spending most of your days outdoors with no access to your hotel so you'll need a lightweight backpack or bum bag to keep all your essentials safe; sunscreen, jackets, phone, rash guard and sunglasses.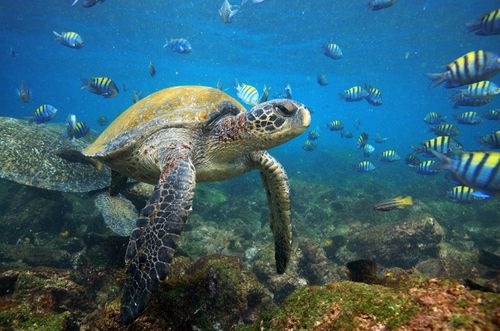 There are so many things to do, and so many places to see and experience while visiting Galapagos. To ensure you make the most of your time in Galapagos, we would like you to leave you with a few of the many resources available to help you prepare your Galapagos Islands vacation with Avid Travel Club.
At Avid Travel Club, our trips to Galapagos Islands run for an exquisite 9 days with lots of opportunities for island-hopping, swimming, sailing, diving, hiking and some downtime too.
Book your trip of a lifetime with us today! JOIN THE GALAPOGOS TRIP