What makes TravelAvidly unique and stand out from the crowd?
SMALL GROUPS
We generally keep our tours to 10-15 people max. This means less waiting for everything: lining up to get on and off buses, allowing time for everyone to take pictures, etc.
It's easier in small groups for everyone to get to know one another and form friendships; one of the best parts about our trips is the life-long bonds you'll develop with your group! Which leads into….
COMMUNITY-BASED
We are truly focused on fostering community, both locally and internationally during our travels. We want you to connect with your fellow travel partners – thus the small groups. Most trips end with the participants forming an extended family. They stay together and continue to travel together.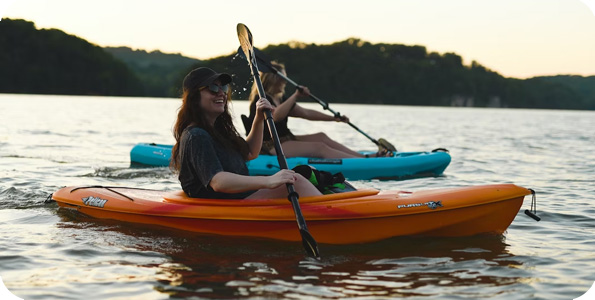 With smaller groups, there's more intimacy, and you get to know your travel partners on a deeper level. And having shared experiences creates a bond that lasts beyond the trip. In addition, many trips are composed of others local to your community. So making new friends is even easier! 
LEARNING OPPORTUNITIES
Before departure we hold a series of virtual meetings to study the language, food, history, and culture of our destination. You'll gain a deeper understanding of the locale and what to expect.
Several weeks before departure, you will receive an email with a schedule of online meetings where we discuss the trip with you and your fellow travelers and you learn more about your destination. This also gives you the opportunity to get to know everyone (and even find a roommate) before the trip!
IMMERSIVE EXPERIENCES
Trips go beyond just the architecture. You'll experience life like a local by eating authentic cuisine in local homes, visiting unique destinations, and experiencing ceremonies, festivals, and events travelers seldom see. 
You'll stay in local properties and become immersed in each culture in unique ways. A mountaintop prayer ceremony with a local shaman or dinner in the home of a local family brings friendship and connection. So, unlike other tour companies, you won't just be seeing tourist attractions.
UNIQUE ACCOMMODATIONS
Whenever possible we stay in a detached house or villa, instead of a big corporate hotel chain. This provides more opportunities for immersion into the community (as mentioned above). We are better able to be part of the locale, and support the local economy – which is what our trips are all about. 
Another advantage is the shared experiences that result. Living together as a group, with common areas, eating our meals together in our own private dining room, these things all form stronger bonds. We cohere as a group, and become a travel family. 
Rest assured, this will not be a hostel group bunk bed room arrangement! There will be private bedrooms/bathrooms for couples/roommates (or singles with upcharge). If you are single and want a roommate we can pair you with another (mutually agreed upon) travel partner. You'll probably even have already chosen someone, a friend you made during the pre-trip learning sessions! (Note: we strive to limit the number of moves during the trip. Packing and repacking is a headache!)
PRIVATE CHEF
Many of our trips provide a private chef for part or all of the trip. Wine and other beverages are available, and the cuisine is always local. Special diets can be accommodated. 
We'll generally have a private chef with us in our residence to make us breakfast, and occasionally other special meals. We will have a mix of eating out locally for dinner, or having our private chef prepare traditional cuisine in the home. And trust us, since our staff are all foodies, it WILL be delicious!
LOCAL GUIDES
We provide private local guides dedicated to our travelers, to explain history, architecture, unique features and culture of each destination. Their sole goal is to share their country and its treasures with you. 
Some trips have one local guide that accompanies travelers throughout the trip.  Others have individual local guides for each stop along the way. In either case you'll learn, and gain a deeper understanding and appreciation of the destination. Think of all the knowledge and memories you'll bring home! 
VARIETY OF ACTIVITY LEVELS
We understand that travelers have varying wants and needs when they travel. Some want an adrenaline rush skiing, backpacking, or biking. Others are more into immersive cultural experiences. We've got all kinds and will categorize each trip by activity level. 
So whether you're more adventurous and want to backpack, bike, hike, and/or scuba dive in exotic locations, or you're a more traditional traveler and want trips focused on culture and experiences, we provide it. We even offer combination trips so you can have a mix of both! And these trips will clearly indicate the activity level required.
PERSONAL CONCIERGE
Each trip is led by a trip leader available to you 24 hours a day throughout the trip. The trip leader's primary focus is exceptional customer service along with managing the small details so that you don't have to. 
Consider the trip leader your personal concierge. They will be with you throughout your trip, and can answer questions or address any concerns that may come up. They are there to help things run as smoothly as possible and handle any issues that arise.  
FLEXIBLE PAYMENTS
After a small initial deposit to secure your spot, you have until 90 days prior to departure to pay in full using any schedule that fits your budget. 
To secure your reservation, most trips require a $500 deposit. Then make payments on any schedule that works for you. You can even set up weekly or monthly automatic payments. If you have a specific request in regard to payments, just ask! 
ALL-INCLUSIVE PRICING
Our trips generally feature all-inclusive pricing. This means airfare, lodging, three meals a day with non-alcoholic beverages, all guided tours, admissions and events are included. 
Everyone hates taking a trip and not really knowing how much it's going to cost (consider the hidden costs of cruises!). Our price is inclusive of all costs other than alcoholic beverages, souvenirs, and other personal purchases. If there are other exceptions, we will make that very clear up front, listing specifically what IS and IS NOT included.
GIVING BACK
In closing, you've seen all the great things that set us apart, but here is one that really stands out. Giving back is a major part of who we are. Life has been good, and it's important to pay it forward. Each trip we will find some way to support the local community. 
For example, on our Peru trip we visited a local school and provided basic school supplies for the children. Our travel groups collaborate on ways to do this, and in doing so, it strengthens our bonds even more. By giving back, we leave a small part of our hearts in the place we all shared beautiful moments.